Highlights
EXPERIENCE THE SOUTH OF ITALY AND ITS OLD-WORLD CHARM. VISIT POMPEII AND MT. VESUVIUS – ONE OF THE GREATEST PRESERVED ARCHAEOLOGICAL SITES OF ALL TIME, CAPRI, AND THE AMALFI COAST.
Our tour takes you to the best sights on the Bay of Naples for an authentic Italian experience. Not only will we be photographing beautiful locations like the island of Capri and the hillside towns of Positano and Amalfi, but we will be eating delicious food too! Join us for a week in the south of Italy.
Itinerary
Day 1 & 2
Arrive in Naples. We will get to eat dinner at one of the best rated Neapolitan pizzerias in all of Italy. If you're going to eat pizza
anywhere on Earth, its here!
Transfer to Sorrento for the evening.
High 59 °F Low 45 °F
Dinner at L'Antica Pizzeria da Michele.
Hotel in Sorrento TBD.
Day 3
Spend the day touring and learning about the demise of Pompeii and Herculaneum, some of the best preserved archaeological sites in the
world. Transfer to Sorrento.
High 60°F Low 46°F
Breakfast & Dinner.
Hotel in Sorrento TBD.
Day 4
Today we get to visit the island of Capri, a luxurious location fit for photographers and shoppers alike. Take the chairlift to the top of Mt. Solaro for sweeping views, a boat trip around the island, and see the famed Blue
Grotto (weather permitting).
High 60°F Low 46°F
Hotel in Sorrento TBD.
Day 5
Transfer to the Amalfi coast. Enjoy the drive down the winding coastline. You will have free time to wander and browse before a sunset shoot in
Positano.
Sunset: Positano
High 60°F Low 46°F
Positano Art Hotel Pasitea.
Day 6
Visit Paestum, the capital of Mozzarella cheese for a cheese factory tour and a visit to the Greek Temple of Hera.
High 60°F Low 46°F
Breakfast & Dinner.
Positano Art Hotel Pasitea.
Day 7
Transfer to Naples and Depart.
High 60°F Low 46°F
Breakfast.
What's Included
Includes all overnight accommodations

Ground transportation

Transfers

Exclusive, small group experience

Photo instruction

All breakfasts

3 Dinners

Audio Tours & Admission to Pompeii, Herculaneum

Private boat to Capri

Island Boat Tour and Admission to the Blue Grotto (weather permitting)

Mt. Solaro Lift Tickets

Admission to Temple of Hera

Mozzarella Factory Tour

Flight booking & coordination (flights not included)
Notes
Cancellation Policy:
Cancellation within 60 days of tour departure will result in loss of deposit. Cancellation within 45 days of departure will result in a 25% penalty. Cancellation within 30 days of departure will result in a 50% penalty. Cancellation within 14 days of departure will result in 75% penalty. Cancellation within seven days of departure will result in no refund.
Airline Tickets, Event Tickets, Theater Tickets
Airline tickets, event tickets, or theater tickets are non refundable once purchased. There will be no penalty with the exception of air, if the seat can be resold.
Airlines: Many airlines are in the process of merging and creating alliances, resulting in schedule changes and code share flights. As the airlines consolidate and eliminate non-profitable routes we often find the non-stop flights are going away. The airlines are also adding fees from everything from checking baggage; carry on luggage, weight restrictions, food, a pillow and any thing else they can think of.  Tye's top Tour & travel will do all we can to inform you of these fees and schedule changes but it is the individuals responsibility to verify flight times 24 hours in advance of travel. The airlines have no obligation to inform you of new fees or schedule changes but often try to notify as a courtesy.  If you fail to check into an international flight 2 hours prior to departure the airlines reserve the right to deny you boarding. If you do not check in a minimum of 1 hour prior to your domestic flight the airlines can deny you boarding. You will also be denied boarding if you do not have a government issued id. Homeland security requires the collection of birth dates and sex of all travelers flying on any commercial aircraft in the US. Tye's Top Tour & Travel acts only as an agent and can not be held responsible if you fail to reconfirm flights or the airlines charge you additional fees.
Cruise Cancellations: All cruise lines begin cancellation penalties for any cancellations made with in 75 days prior to sailing. 75 – 60 days prior to sailing the standard penalties are 25% 59 days to 45 days prior to sailing50%, 44 days to 30 Days prior to sailing 75%, within 30 days loss of all deposits and no refunds. Cruise lines expect to be paid in full before the penalty phase begins. All though each cruise line has its own policies this is the general rule of thumb.
SUGGESTED FLIGHT  ITINERARY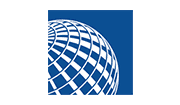 Layover: 55m 

(Short connection)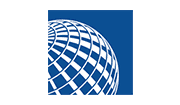 Flight 8903 operated by Lufthansa
Flight 8977 operated by Lufthansa
inbound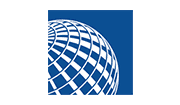 Wed, Mar 20 Take-off:Naples Capodichino (NAP)
 Wed, Mar 20 Landing:Munich (MUC)
        Layover: 1h 5m (Short connection)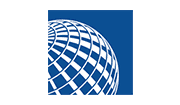 Wed, Mar 20 Take-off:Munich (MUC)
 Wed, Mar 20 Landing:Boston Logan (BOS)
Flight 8989 operated by Lufthansa
Flight 8902 operated by Lufthansa
Only logged in customers who have purchased this product may leave a review.
| | |
| --- | --- |
| Accommodations | Single, Double, Triple |